Educational Webinar Series
SHARP – Scottish Heart & Arterial disease Risk Prevention – continuing our FREE Educational Webinar series:
Managing Cardiovascular Risk in the Community
SAVE THE DATE – 26 January 2023, 6.30-7.30pm
Our series continues with:
Hot Topics in Stroke 2023
presented by Dr Terry Quinn
Reader in Stroke Medicine
Link below to register:
https://www.eventbrite.co.uk/e/487568950857
At each session there will be a 45-minute presentation on the chosen topic then a Q&A session with the audience.
A Certificate of Attendance for CPD will be emailed to each attendee after the event
Membership to SHARP Scotland is now FREE.  Please share with anyone who may be interested in becoming a member.
Scan here to join SHARP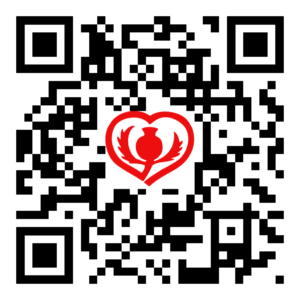 Or visit https://www.sharpscotland.org/join
SHARP Office
Division of Molecular & Clinical Medicine, University of Dundee, Level 7, Ninewells Hospital, Dundee DD1 9SY
01382 383672 SHARP@dundee.ac.uk www.sharpscotland.org
SHARP Scotland is a Scottish Registered Charity No. SC005376