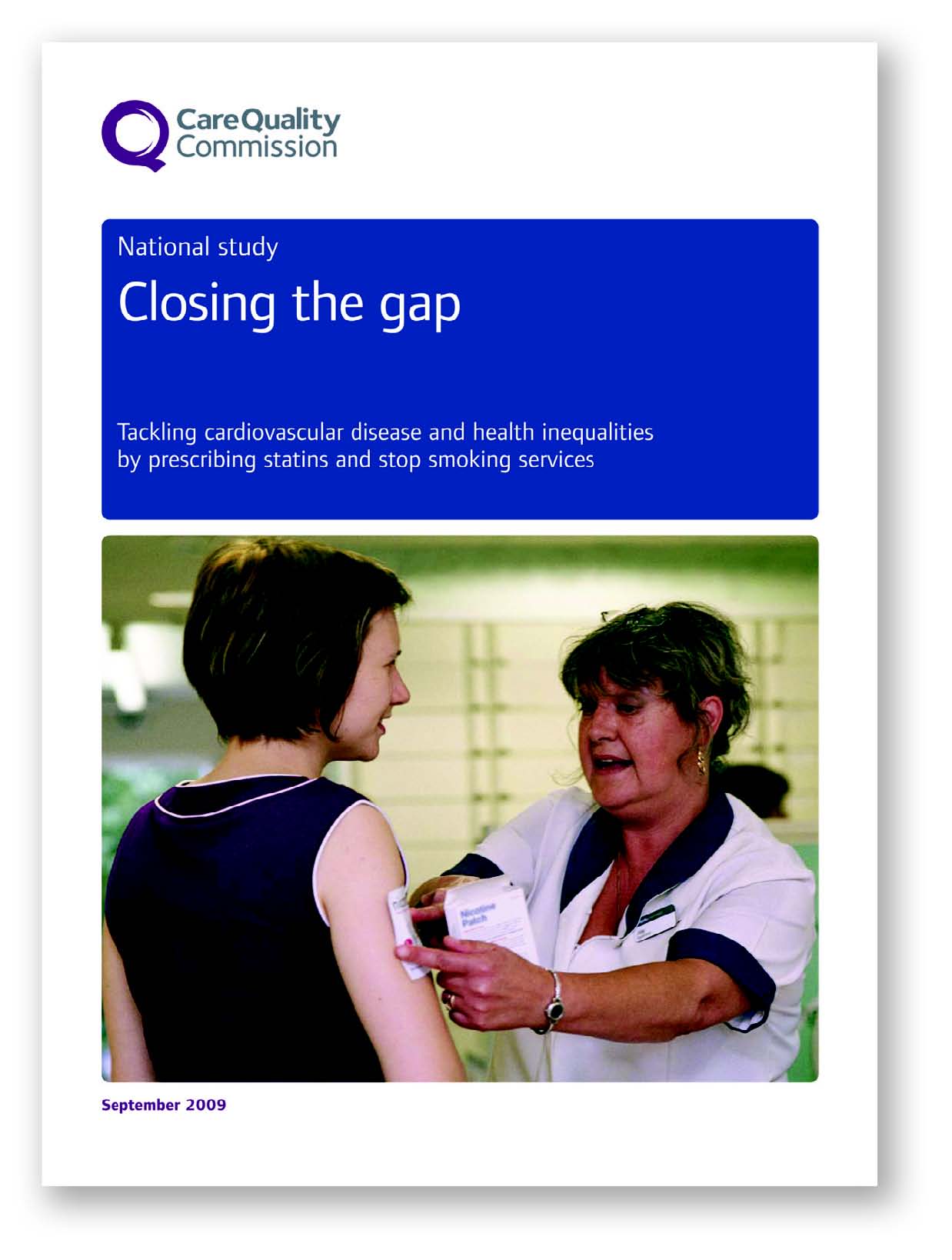 A renewed drive to cut numbers of people with cardiovascular disease (CVD), which is still responsible for one in three deaths in England, is called for in a recent report from the Care Quality Commission (CQC), the independent health regulator. The report, Closing the gap, welcomes the reduction in CVD death rates already achieved, driven by reductions in both smoking and cholesterol levels, meeting the target of reducing total deaths among people under 75 by at least 40% by 2010. But the Commission points out that the UK still has one of the highest CVD rates in Europe, and warns that patients get different standards of care in different parts of the country. The regulator analysed data on 8,300 practices and 152 primary care trusts in statin prescribing, cholesterol management and smoking cessation.
Findings include:
-¢ Incentives to manage cholesterol levels have improved performance and there is now room for more stretching goals.
-¢ In 2007/8, overall, 83% of patients with coronary heart disease were recorded as having an acceptable cholesterol level, compared with 72% in 2004/5. Practices currently get maximum payment when they record acceptable cholesterol levels for 70% of patients on the register. This has improved but the report shows this is levelling off, so the CQC recommends increasing the payment threshold. It argues that nearly one in five patients on heart disease registers does not have their cholesterol levels recorded as being acceptable.
-¢ There is still too much unrecorded CVD and this is a particular problem in the most deprived areas of the country. The audit showed that practices in deprived areas were less likely to record whether someone has CVD. The median unrecorded prevalence across PCTs was 1.1% of the total population, which suggests that around 350,000 people in England with CVD are not recorded. But in the most deprived areas, up to 7% of the population with CVD was unrecorded. The CQC suggests PCTs should use outreach programmes to target people at most risk when commissioning practices to carry out vascular screening.
-¢ Higher than recommended rates of prescribing of branded statins. The Commission found that some practices were not reaching the recommended level of generic statin prescribing (78%). It suggests that PCTs 'should strongly encourage practices to prescribe non-branded statins, where clinically appropriate, and monitor this systematically'. PCTs should feed back to practices any inequalities in prescribing and take action where necessary to ensure prescribing is cost-efficient.
-¢ Practices in deprived areas are less likely to prescribe nicotine replacement products to patients. Smoking rates have fallen from 28% of the population in 1998 to 21% in 2006, but this masks variations across the population. The audit has shown that, in deprived areas, the prescribing of nicotine replacement products does not increase in line with higher smoking prevalence. The Commission recommends extending QOF indicators so that all smokers registered with a practice are offered advice or referral to NHS stop smoking services, as well as medicines that are proven to help.
-¢ Stop smoking services in deprived areas need to find more innovative ways of helping people stay off cigarettes.
Approximately one in five PCTs (37 out of 152) failed to meet NICE guidance that they should get 5% of the smoking population to take advantage of stop smoking services. There was also too much variation between trusts in recruitment and quit rates, with the proportion of people who quit for four weeks ranging from 33% in one PCT to more than 80% in another, with quit rates lower in more deprived areas.